The Hiilite Photography team was absolutely thrilled to hear that our client, Dog Relations-NYC, was in need of new photography content for their social media accounts and website. We packed up our gear, printed our boarding passes and headed off to New York City.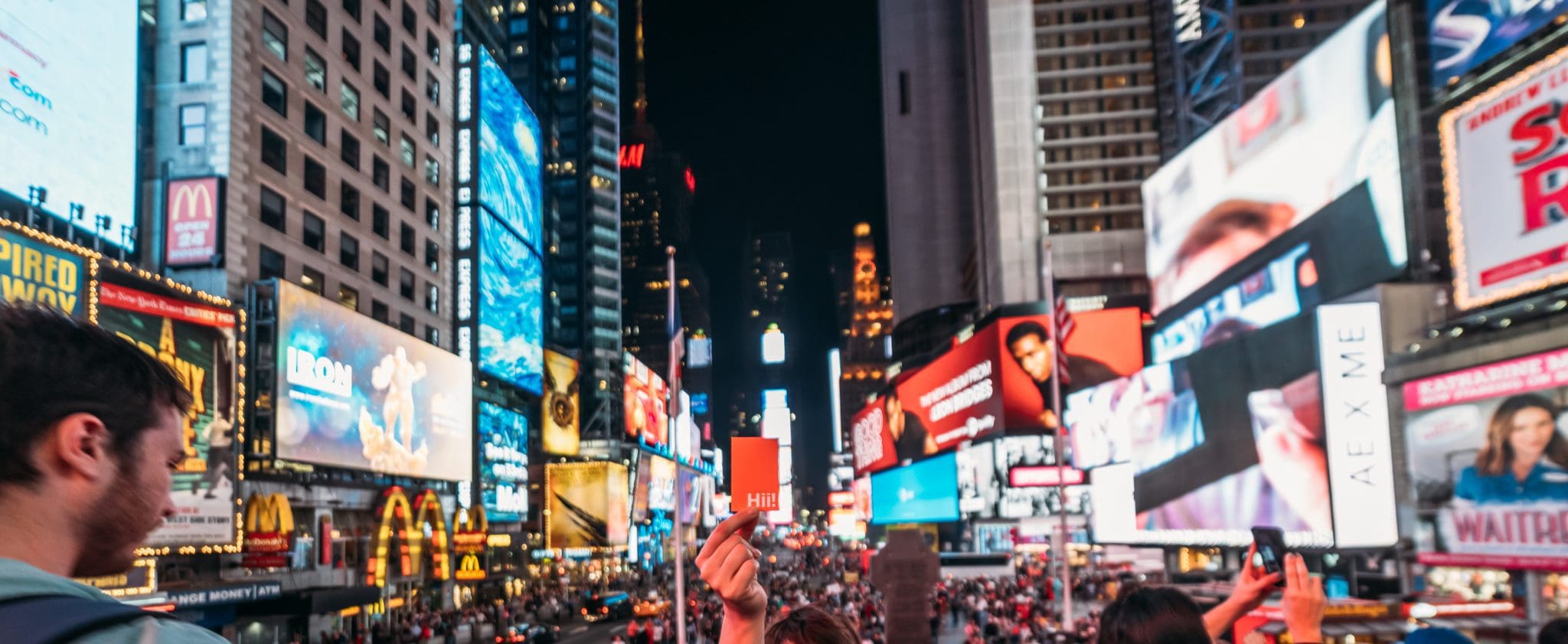 Setting up a Photoshoot In New York 🗽
We scheduled the shoot date weeks in advance and made sure to arrive 2 days prior, allowing us to check into our hotel and scout out locations in the city. This is always a wise decision when shooting in an environment that is foreign to you. This was the right call as we quickly discovered that our hotel was…less than satisfactory. We rolled with the punches and managed to sleep one night in our clothes, cuddling with our gear to ensure its safety- no one said the life of a photographer was easy! The next morning we promptly found a more suitable home base for the team, regained our composure and hit the streets.
Pre-Shoot Meeting and Location Scouting
We started our day with a breakfast meeting with our client to determine a game plan, taking notes on the client's up to date goals for this photoshoot. Our client, Elizabeth, is the owner and operator of a high-end dog training business right in the heart of Manhattan. She was hoping to capture some of her favourite furry clients around the city displaying their newly acquired talents and refined behaviors. Once we established a plan, we headed to the streets and started scouting locations that would best fit with our mood board. Manhattan is a breathtaking city that offers picturesque views on every street corner providing our team with ample opportunities to pair unique locations with each dog. With the sheer number of beautiful locations available to us, we felt very confident going into our shoot day knowing we had plenty of backup locations.
Cityscape Photography in NYC
We spent the majority of our day scouting locations that were in the neighbourhoods of our models, which meant lots of walking and subway rides to get around. This is where our meeting notes came in handy, referring back to the client's wants and needs as we bookmarked certain spots we loved. Once all the shoot locations were solidified, we headed back to our new hotel to recharge ourselves and our gear. Although it was already 10 PM, when you're in the Big Apple you can't justify going to bed early, so we trekked over towards Brooklyn to capture some cityscape shots of Manhattan with the famous Brooklyn Bridge. This was a great opportunity to play with some long exposure photos which was a bonus for our team on this trip!
Capturing Dog Portraits in the City 🐶
We woke up early on Sunday and headed out to meet up with our client who was just finishing getting her makeup done. Once we were all set to start shooting we put our game plan into action. With the notes from Saturday in hand, we managed to keep a precise timeline, which is especially important when shooting several models in various locations.
Normally when shooting portraits of people, a photographer can execute their shot-list like clock-work, however, adorable and energetic dogs don't always want to cooperate. It can take up to twice the amount of time to get that perfect shot when dealing with unpredictable subjects such as pets and infants. With the help of Adrienne and Elisabeth the dog whisperer, we were able to get the perfect shots we required with ease. It was a big day that included 8 hours of shooting and travelling around the city but these photoshoots are the best way to get a ton of content and keep within the constraints of other's schedules.
By Monday we were definitely feeling a bit tired but after sleeping in a little we hit the streets again to meet up with a client referral by the name of Christina. We had sat down to discuss how Hiilite could help her personal training business in similar ways that we helped Dog Relations in NYC. We shared a lot of insights and overall had a wonderful meeting with Christina and hope to work with her in the near future.
Exploring New York City on Foot
Once we wrapped up our meeting it was time to take in some of the tourist views of the city including Central Park. We set out to explore the city, filling our memory cards with NYC content to share with the world when we returned home. Later in the evening, I had decided I better go check out the views from the top of the Rockefeller Centre and let me tell you, it was worth every penny and minute it took! What an outstanding view and once I managed to get a spot in front of the crowds, it was again time for a long exposure HDR photo of this incredible concrete jungle.
Eventually, Tuesday rolled around which meant our trip was coming to an end- we weren't ready to leave! We made sure our last day was just as exciting as the rest, fitting in one more meeting with Christina and her little dog, Pepin, snapping some cute shots for her. Pepin is a Poodle-Maltese cross and one of the most adorable pups we have ever laid eyes on. He is also a client of Dog Relations-NYC, so the photos were also great to include for Elisabeth's content. 🐩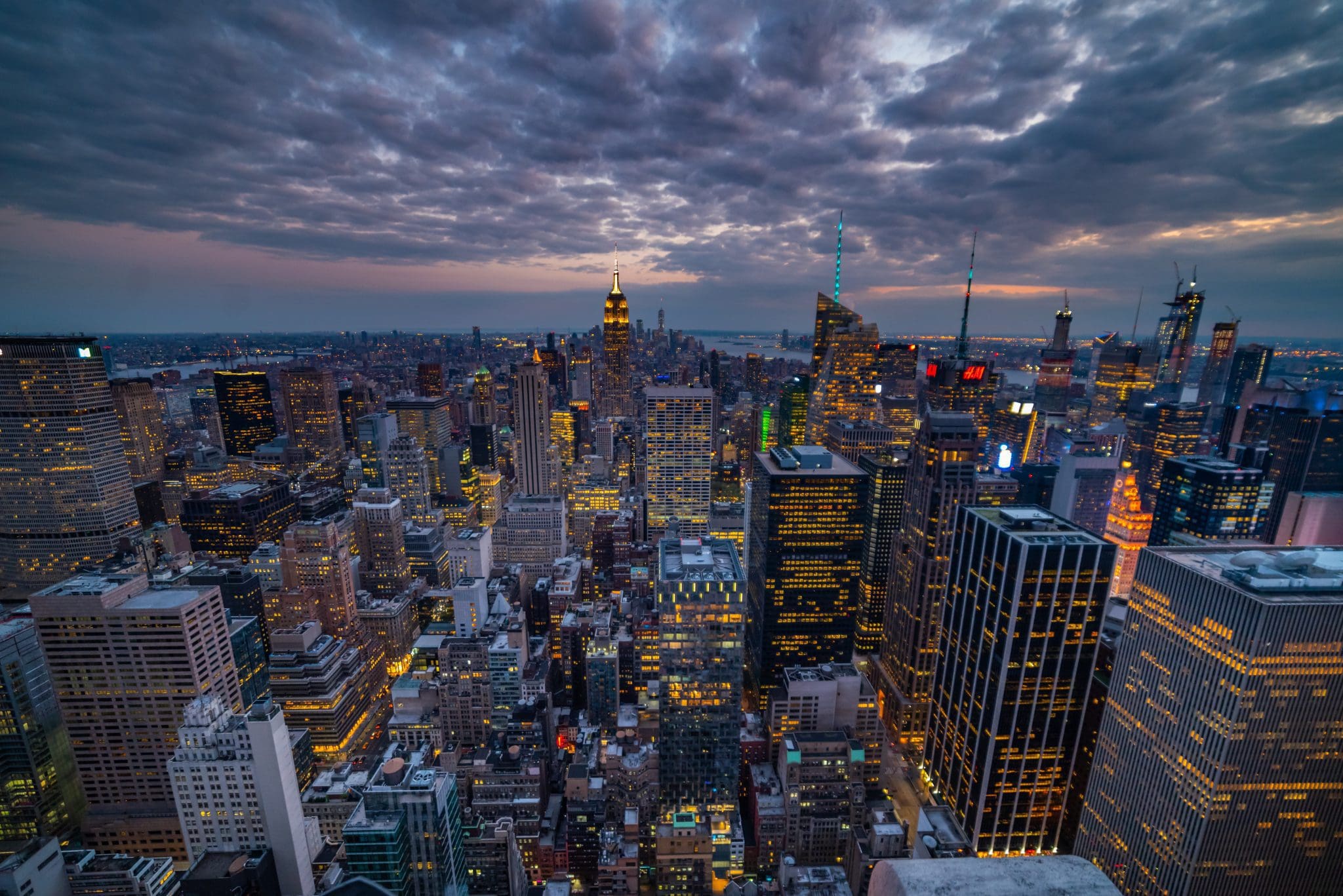 Overall this was the most exciting and most bad-ass photoshoots I have orchestrated in my photography career thus far and I could not have done it without the help of Hiilite and my amazing coworker, Adrienne.
New York City treated us well and we are extremely excited to plan our next creative adventure there. Another photoshoot may already be in the works… stay tuned!
Interested in booking a photoshoot with the Hiilite Team?
Send us a message at anytime by clicking HERE or write an email to

[email protected]

briefly explaining your requirements! 📸