Introduction
– Small Business Marketing Strategy
My goal with this post is to open your eyes as a small business marketing manager, owner or entrepreneur to the endless amount of possibilities that a single investment in high quality photo/video can have on reducing the impact on your marketing spend overall.  
We are going to be discussing some innovative and creative marketing strategies for small businesses. In this blog we'll cover some examples of these marketing strategies that are ideal for small businesses on a low budget. Whether you're a small local business, operate an online retail store or even a boutique printing shop or food business, you will understand the full value of investing in professional photo/video. 
Before we get started, I know a potential objection to this article is something along the lines of, "you work for a photo/video company, of course you're going to push your services on us". Look – Valid. But what we believe most small business owners overlook, is how photo/video can set you up for success for your entire marketing strategy. Not sure how this can be accomplished? Stay tuned. 
Now that we've got that out of the way. Let's start by covering the basics. I'm sure you are either familiar with, or have heard most of these before but it's essential to understand the fundamentals before we take this content and re-purpose it to accomplish your other marketing objectives.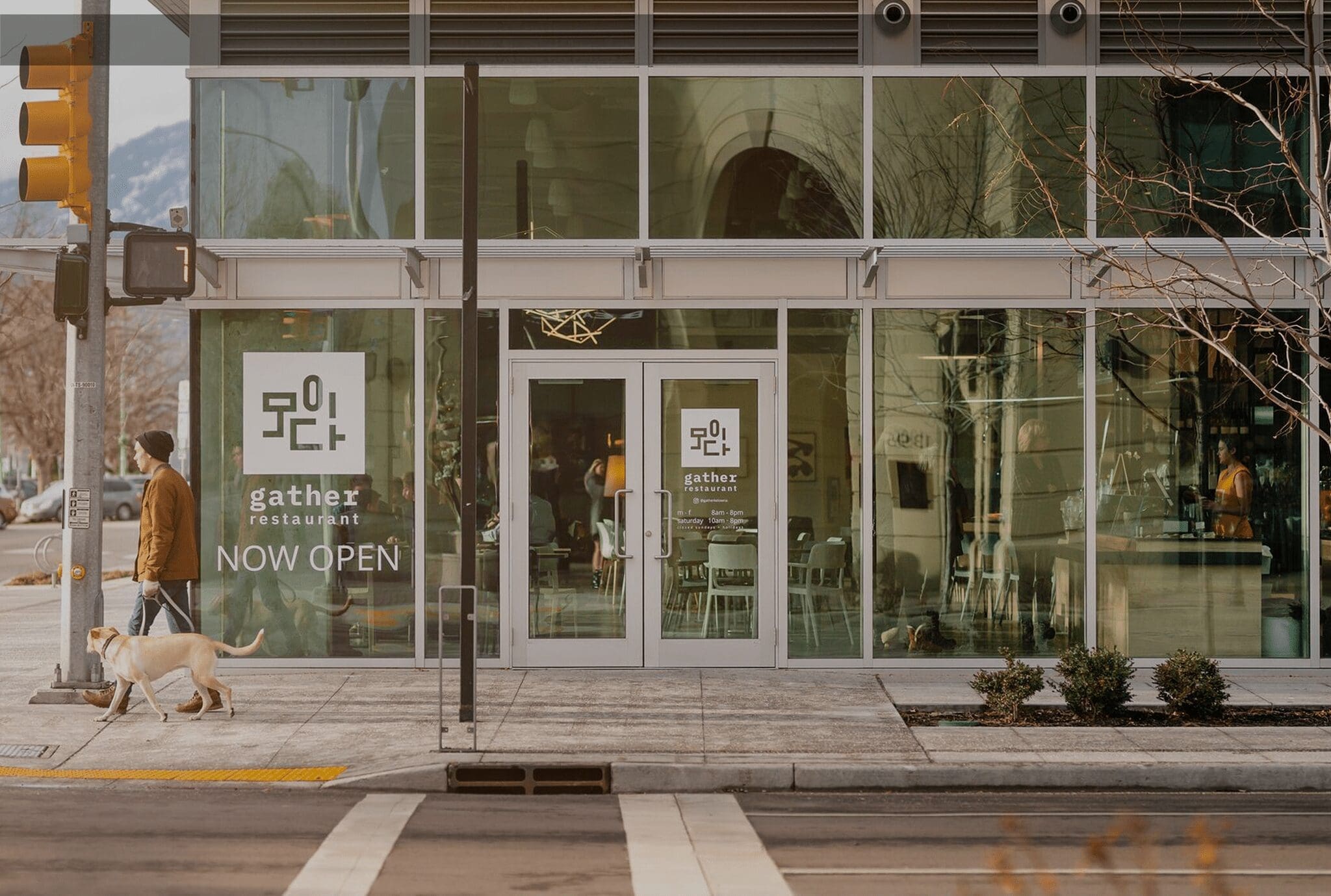 Here are 11 reasons to include photo/video in your internet marketing strategies for small business. 
Looking to increase conversions/sales? Video is your best friend 
Ditch the stock photography – it just doesn't work 
People want to know who the face behind their products/services is. Stock photos look cheap (because they are) and discourage consumers from buying.

 
Get strong return on your investment with video 
We'll cover this in detail, but for the relative cost you can expect to pay, each dollar will extend much further than other marketing mediums you may be more familiar with.

 
Become a superstar on visual platforms like Pinterest and Instagram 
What do all the big social media influencers have in common on these platforms? High quality photography and video. 

 
Gain customer's trust with video 
Video can be the tipping point in what determines if a customer decides to buy. That creates a sense of individual approach which is why 

57% of consumers

 say that videos gave them more confidence to purchase online.

 
Rank higher in Google by including more videos 
Ever bought from a website that was just a block of text? Yea, us neither 
If you're providing a product and not advertising a photo and/or video of it, good luck with sales.

 
Mobile users will prefer video over text explanation 
Everyone consumes content on their phone nowadays. Video is a much simpler 1-click process than endless scrolling and squinty at small font.

 
It's easier to explain instructions or ideas with photos or video than text 
Inject some life into your difficult concept, idea or instructions. In today's generation of short attention spans, you need to do whatever you can to stand out amongst the crowd. Boring talking head videos don't work and don't even get me started on blocks of text.

 
Simplify the buying process for potential consumers  
Stop hiring a professional writer to adequately explain your thoughts. A quick video is enough to explain your thoughts in half the time while also forming a personal connection with the viewer.

 
Go viral! 
OK, so there is a lot that goes into a video achieving viral status. But your chances are a lot higher if you create meaningful video, that encourages sharing, versus someone who is just pushing a wall of text that makes you go cross-eyed long before you've gotten to the end.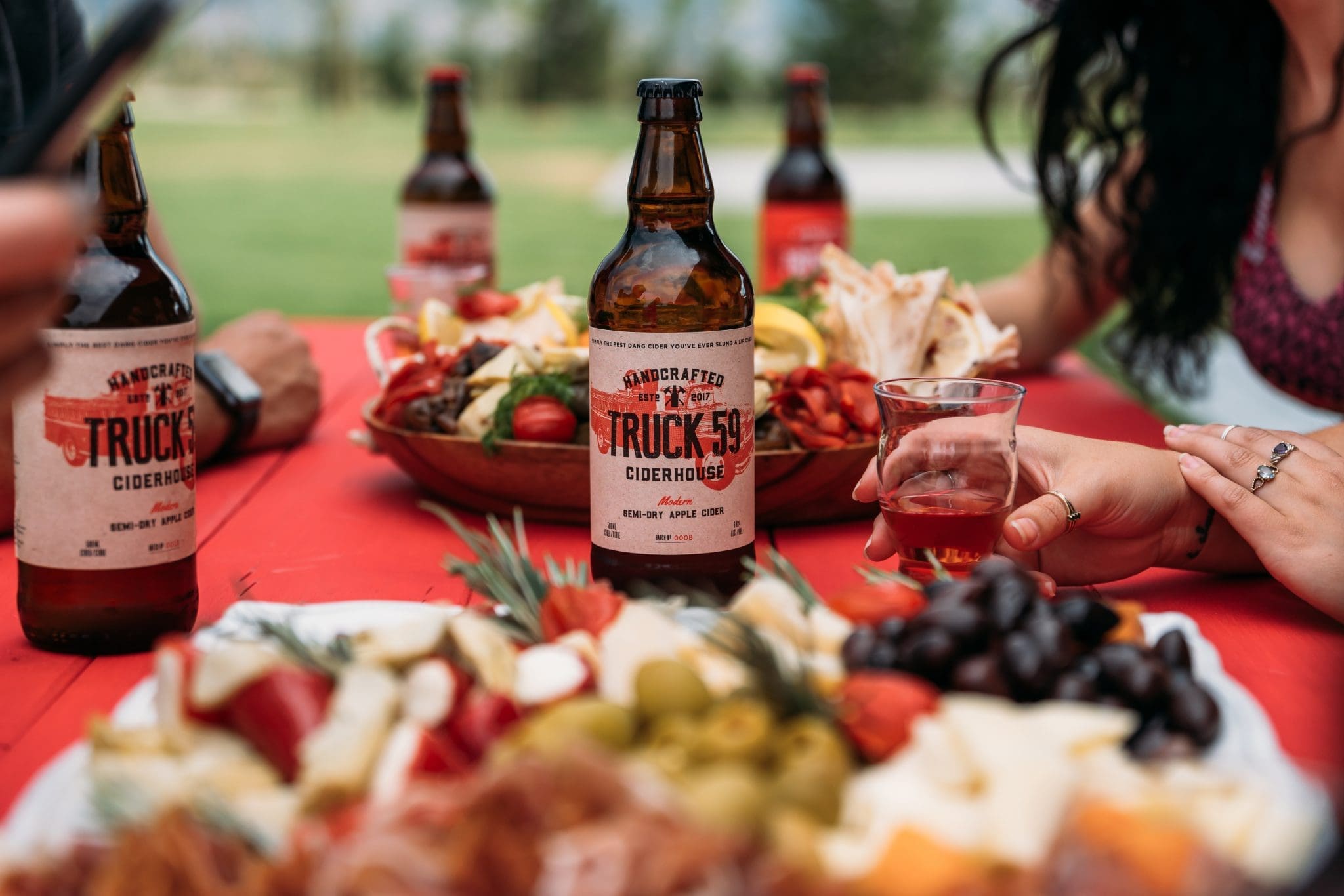 Now that we've discussed this, let's step-by-step layout how a
 small scale business on a low budget can streamline their ENTIRE marketing strategy by investing in professional photo/video.
Step 0: Understand CORRECTLY where photo and video fit in your online marketing strategy
We need to take a step back and address a common misconception that new business owners often have.  
At Hiilite (stick with me here), we provide several services from strategy to branding, website design, social media management, search engine marketing, Facebook advertising, content marketing, SEO, hosting, email and much much more. The mistake we often see business owners is thinking that for a full-day photoshoot, that they are only 'checking off' one of these areas in their entire marketing strategy (typically social media content). 
The reality is, and what the remainder of the steps we discuss will be dedicated to, is that print and video can literally be re-purposed to 'check off' so many areas in your overall marketing, at a fraction of the cost it'd take to hire full-time staff. Experts like Peng Joon refer to this as the content multiplier method. Afterall, ROI is so pivotal for fresh businesses that don't always have the budget to test and experiment with strategies with uncertain outcomes. 
Step 1: Schedule your photoshoot and create a plan of what you want the outcome to be
In this article we are going to assume you want to generate content for as little as one quarter to one year. In this case, I'd suggest coming up with at least 100 topics for content and budget 3-5 days for shooting.  
Not sure of what you want to discuss? Here's a hack. Head over to this link and generate 100+ click bait'y topics. This will serve two purposes. The first is that you'll fit your knowledge into the subject matter. The second, is that you'll already have skipped a step for future you, by creating titles that are sure to entice users to click. 
Cost for this step: $10,000 ($2000/day x 5 days) 
Running total: $10,000 
Step 
2
: 
Shoot content & edit (this is what you're paying for!) & receive final photos/videos
This step is relatively straight forward, you are paying for the convenience of receiving public-ready files that you can immediately publish to your target audience. In this scenario we are going to assume that as part of your deliverables, you're set to receive 100 photos (a mix of lifestyle and product shots) and 100 one-minute videos discussing topics in your niche. 
Cost for this step: $0 
Running total: $10,000 
Step 3: Schedule your content accordingly
If we assume that you are looking to post (at a minimum) once a day we need 365 pieces of content. How can we accomplish this with the 200 that we received as a result of paying for professional photo/video? 
Here is the blueprint: 
100 product and/or lifestyle photos provide you with 100 Instagram posts, all that is left for you to do is generate a well-thought out caption. Boom 100 days covered, only 265 left to go.

 

100 one-minute videos become 100 Instagram posts. Again, all that's left for you is the caption. This shouldn't be too difficult. Summarize the video topic and ask a question aimed at generating engagement.

 

So now we've maxed out the uses of our initial $10K investment, correct? Wrong. This is where you want to repurpose your content across every platform you can think of. Much like diversifying in the stock market, we don't want to keep 

all of

 our eggs in a single basket. 

 
So how do we get an additional 165 posts without another significant investment?  
Quote cards – this is perhaps the easiest way of generating additional content, simply pull out a memorable or engaging line from your video and use 

Canva

 to make it visually appealing. 100 videos = 100 quote cards.

 

Infographics – by once again leaning on Canva, create a visual that communicates your message. We all learn in different ways and engage with content in different ways. 100 videos = 100 infographics. For those keeping score at home, that's 400 potential Instagram posts.

 
What about Instagram stories? Truth is, we feel like these are best left to provide your followers with the feeling that you are a genuine business/person. Use the stories feature to give a real-life look into what you do during the day. I will say though, once you've surpassed the 10K follower mark it certainly wouldn't hurt to leverage the 'swipe-up' feature to promote your website or that you've just posted some new content! 
Cost for this step: $0 
Running total: $10,000 
Step 4: Re-purpose video content
To this point we've mostly been focused on ensuring we have 365 posts for Instagram (as that is typically what our customers think of when creating visual content). However, there is so many platforms that you can turn one piece of content in to multiple.  
For instance, rather than just sharing your Instagram post to Facebook, why not give an actual reason for your target audience to follow you on multiple platforms? In order to do this, you've got to a) stagger your content (I.e. don't post on the same topic in the same day on both Instagram and Facebook). And b) tweak the format and messaging to give the impression that it's not an exact duplicate of content (your customers are too smart for that).  
Once again, let's consider one Instagram video. You will want to transcribe the video into text. If you do not have the time to do this on your own, you can hire a company like Rev to turn your audio into beautiful text for a relatively low cost (starting at $1/minute).  
From here you can easily convert this text into two main areas. 
Blog posts on your website

 
Now, this isn't an SEO course, but if you understand even the very basics of Search Engine Optimization, you'll know that generating keyword-rich blog posts that invoke curiosity and answer questions are two major factors in increasing your visibility within search engines. 
Once you have these transcriptions, turn them into a longer form post, add emojis, ask your page 'likers' if they have experience in the area or feedback. Again, ensuring you're not posting about the same content covered in your Instagram post is key here.  
Other suggestions to really stretch your video content for all it's worth. 
Create a SlideShare or PowerPoint presentation based on the video, add screen grabs and additional audio commentary and you can also expand a short topic into a webinar for your customers to enjoy (free or paid)

 

Email marketing. New content being posted is a great way to reach out to your newsletter subscribers (as they have signed on to receive updates on your business). You can schedule a blast to go out that is essentially a duplicate of the blog post on your website with the opportunity to also link to another one of your assets (Facebook, Instagram, webinar, etc.). Adding in infographics and quotes further nurture this audience at no additional cost to you. 

 
Cost for this step: $100 ($1/minute x 100 minutes) 
Running total: $10,100 
Step #5: Leverage the power of SEO and paid ads to monetize
Now, we've arrived at the core of how you finally get a return on your investment (excluding the revenue you've likely already generated from your social channels). 
First, by adding blog posts to your website you are creating linkable assets. Backlinks, if you aren't familiar are known to be a huge ranking factor for search engines like Google.  
What is a backlink?  
A backlink for a given web resource is a link from some other website to that web resource. A web resource may be a website, web page, or web directory. A backlink is a reference comparable to a citation. 
Think of receiving backlinks as someone vouching for your content. Having a highly authoritative website vouch for your content in-turn, helps turn your website into an authoritative presence, and boosting your search engine rank for relevant keywords. 
How do you earn valuable backlinks? By producing content that creates a fantastic user experience and answers any and all potential questions the user may have related to their search query. Therefore, by creating awesome blog posts, you start to attract more backlinks, which boosts your ranking, which increases the amount of traffic your website receives and allows you to generate more revenue. 
Ranking well in search engines takes time. How can you fast forward your progress? Paid advertisements.  
Maybe you have already experimented with ads on Google or Facebook but have yet to see results. The most common mistakes we see at our agency is small businesses often create very broad campaigns, not fully leveraging these platforms' full potential.  
Again, you will want to check out any number of the resources available to educate yourself on these platforms. But at the very basic level, to take advantage of the tool's available, be sure to have clear goals/objectives and a funnel process in place that utilizes retargeting of those who have engaged with your content. 
Retargeting. This is the unheralded beauty of any small business' online marketing strategy. Did you know you're able to segment those users who have engaged with your blog content, watched a video of yours, or liked a picture on your Instagram account? Well if you didn't, now you do. 
And because you made the initial investment into your photo/video, your reach on these platform's is bound to grow. Consistency equals momentum. 
Cost for this step: as much as you want to spend on paid ads – let's say you spend an additional $10,000 per year to be competitive 
Running total: $20,100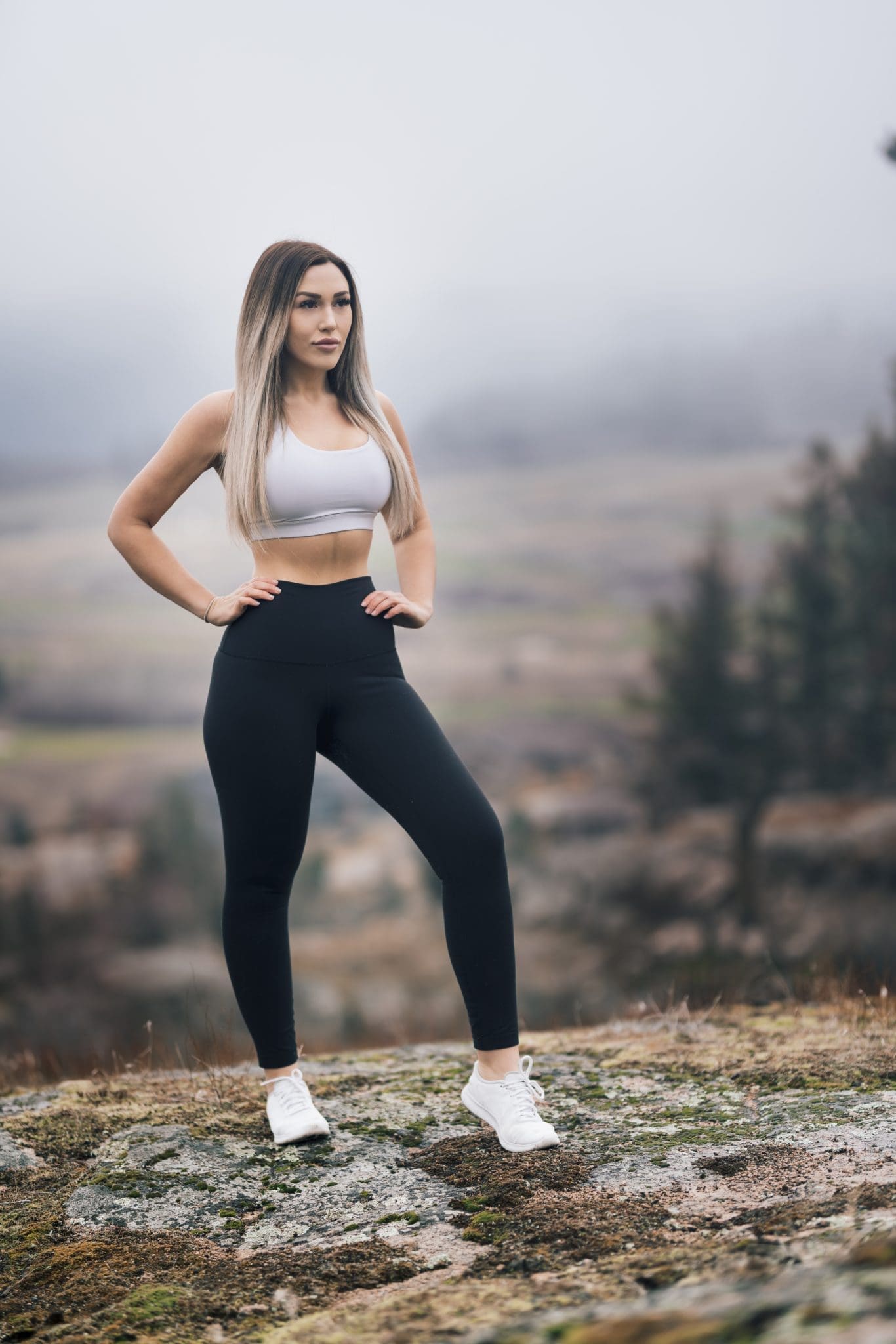 Conclusion
To put this all into perspective, including a substantial investment into paid advertisements the total cost is $20,100 or approximately half the cost of what it might cost to hire a single social media manager, or content writer or photographer/videographer.  
Still not convinced? If you're interested in hearing more about the photography/videography packages we have available, feel free to reach out to us at any time.