When people hear the word "headshot", the image of Hollywood lights and star-studded events might come to mind. However, there's plenty of value in getting a headshot done for yourself (whether you're planning on winning an Oscar or not).
Headshots are used in a multitude of professional capacities, and even more so nowadays with social media and the explosion of professional websites. With people's ever-shrinking attention span on the online world, it's important to get a quality headshot that speaks volumes about yourself in a positive way. 
A headshot is your way of saying, "Hii" to the world before having the chance to come face to face with oncoming clients. This makes a headshot one of the most important business tools of the 21st century. 
Tips for Choosing a Professional Photographer
This goes without saying, but who you choose as your photographer can be the difference between a good headshot and a great one. Every photographer has a different style, a different way of shooting, and a different type of editing. This all equates to a very diverse result. When choosing a photographer, it's important to keep your end goal in mind. Taking a personal inventory of who you are, the way you wish to brand yourself, and what you like when looking at a photo are all steps to take in the initial stage of picking your photographer. 
Each photographer has their own experience and expertise. One might excel in editorial style photography but fall short in the headshot category. In the same way it's important to choose a lawyer who specializes in your needs, it's important to pick a photographer that specializes in what you're looking for. While it's easy to get carried away with a strong bio or list of accolades, your best bet when hiring a photographer is to look at their portfolio. Judge them by the quality of their work, not the quantity of years worked. 
Just like in any industry, quality comes at a cost. It's easy to get skewed by a fancy price tag and feel as though you've found the deal of a century, but how often do you get your headshot done? Is it better to get a deal today only to find yourself disappointed and needing to reshoot later? Find a photographer in your price range whose work matches your ideal outcome. Most people will only have their headshot done once every couple of years. So, with this in mind, do your research and ensure the photographer you choose has a portfolio you would be proud to be a part of. 
How the photographer makes you feel while shooting is almost as important as the portfolio itself. Your comfort level will show through in the photos. Headshots used in a business setting should showcase your personality and confidence even if you're not typically comfortable in front of the lens. 
We at Hiilite pride ourselves on our "camera-side-manner". While it's important to keep things professional, it's just as important to keep it fun. Our main goal is to capture the "you" that you want to be. Having a clean studio setting, the right tools, and taking the time to ensure you know what's going on while we shoot are just a few of the things that help set a photographer out from the rest. 
Different Types of Headshots
Once you've picked your photographer, it's now up to you to look back at your original goals and understand the types of headshots available. It's important to communicate your goals with the photographer you choose. Headshots are a team effort and the more clearly you communicate with your team, the better your results will be. Below are the three most popular types of headshots. Each one can be a perfect fit with the right application. Having a clear vision of where the photos will be used will also help you pick the type of photo you want.
Portrait-Style Headshot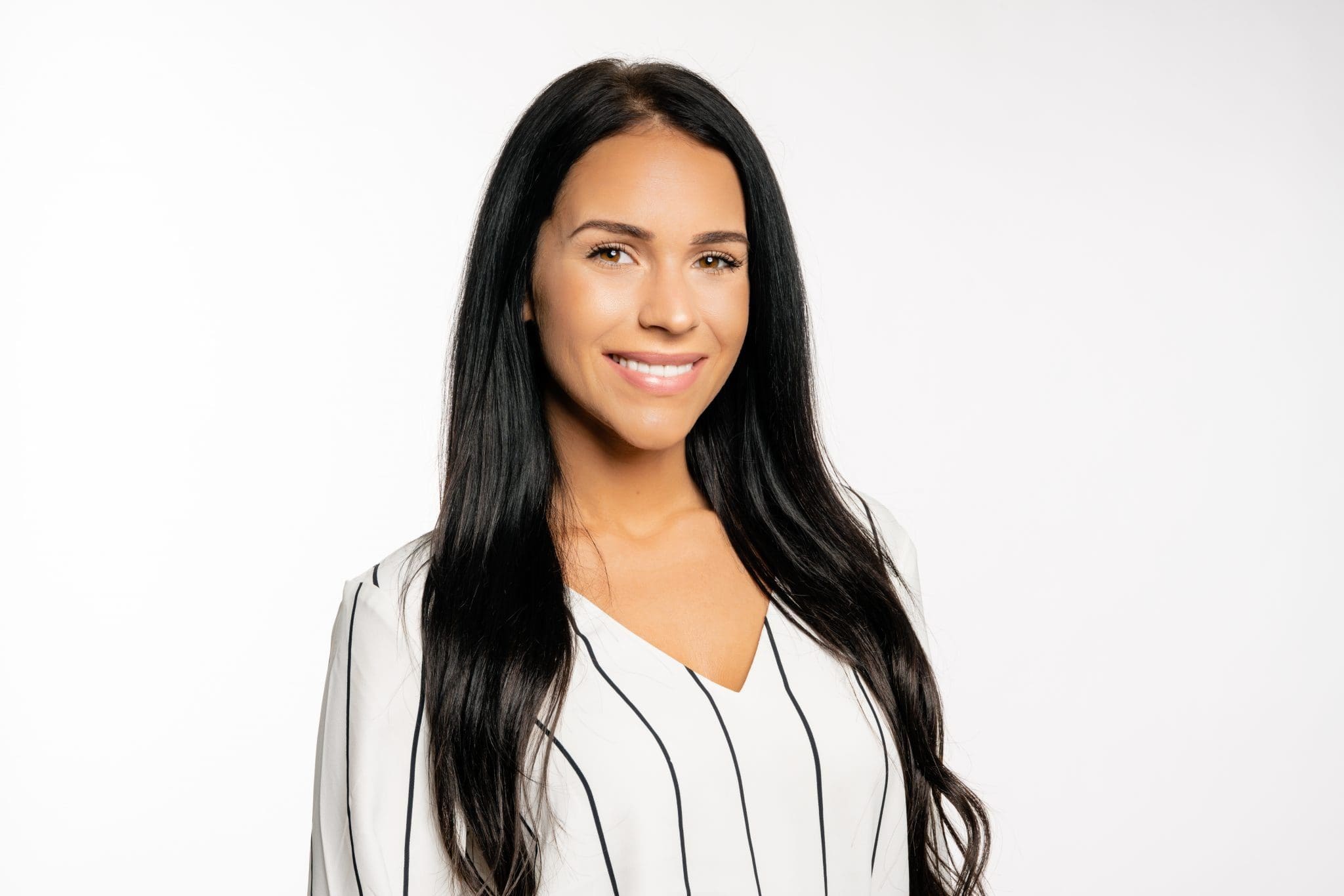 One of the most widely-used styles of headshots, the portrait-style headshot, more commonly known as a vertical studio headshot, is a great place to start. Not only can it be used on business cards, but it's a great photo to have for your client presentations, website social profiles, or any other application you may choose.
This type of headshot can also be used to show a touch of your own personal style (i.e: by showcasing your choice of clothing) or, help solidify your brand identity (i.e: by wearing a shirt that matches your company colours). Most people have a hard time thinking of themselves as a brand, but identifying what colors complement your complexion and match the aura you wish to present can help set you apart from other competitors, and create a level of familiarity for your customers. Typically, a white background will be used in this type of headshot.
Peter Hurley-Style Headshot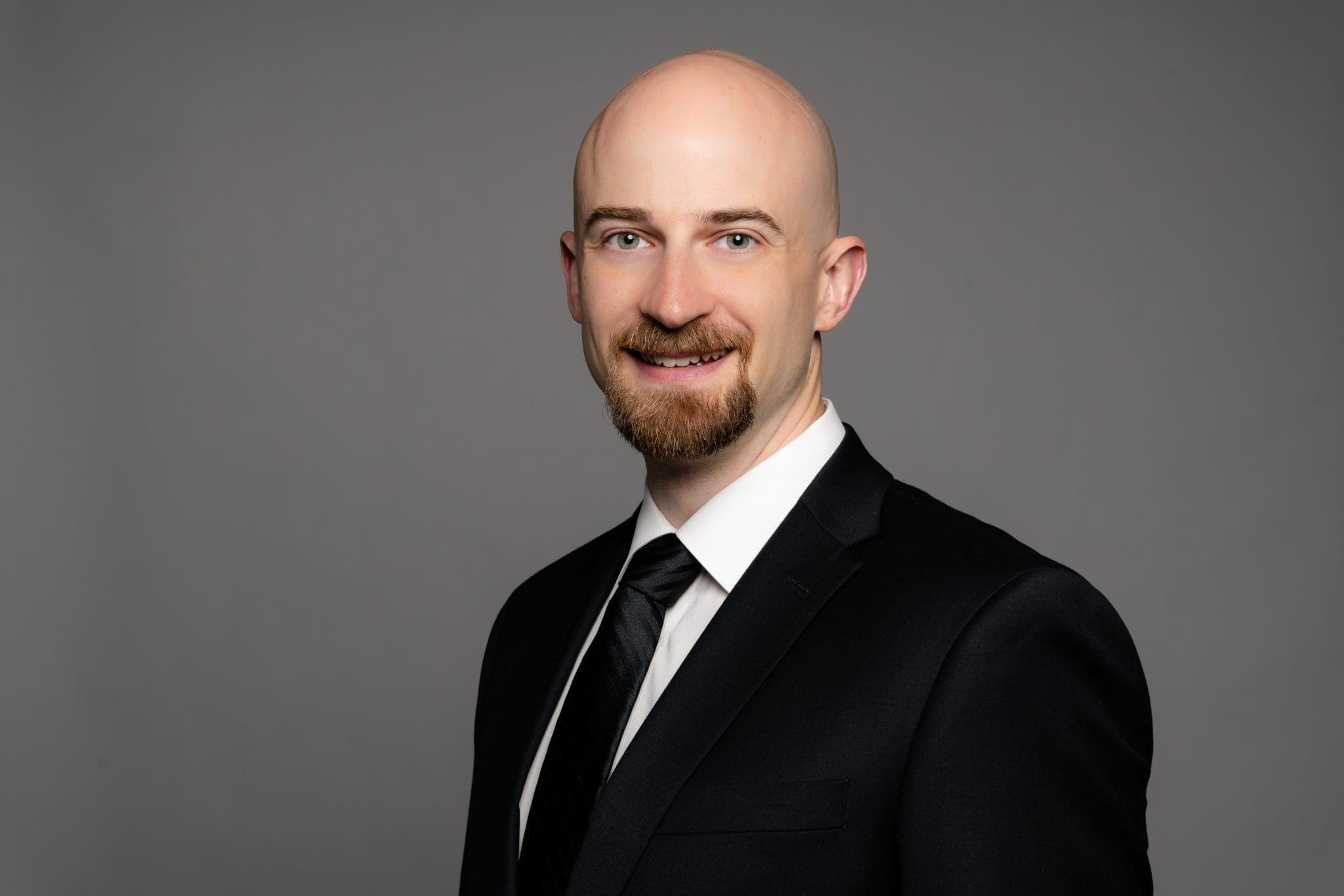 Sometimes a photographer has such a distinctive take, the rest of the industry immediately loves it and adapts it in their own work. The Peter Hurley headshot is a style Peter Hurley, a headshot photographer based in New York, uses in his unique photos.  
He has created his own style of headshot that's not only crisp and clean, but also showcases a persons' eyes like no other style ever has. He works closely with his clients to allow them to open up in front of the camera and in doing so, headshots done in this style not only have perfect lighting, but also feature more personality than a typical headshot would. 
There is a highly specific lighting setup used when Hurley takes his shots, but professional photographers can achieve this style in a variety of ways. This type of photo stands out online and can give you the advantage of catching the eye on a social media site. The background can be any color the client chooses. 
Indoor/Outdoor Headshot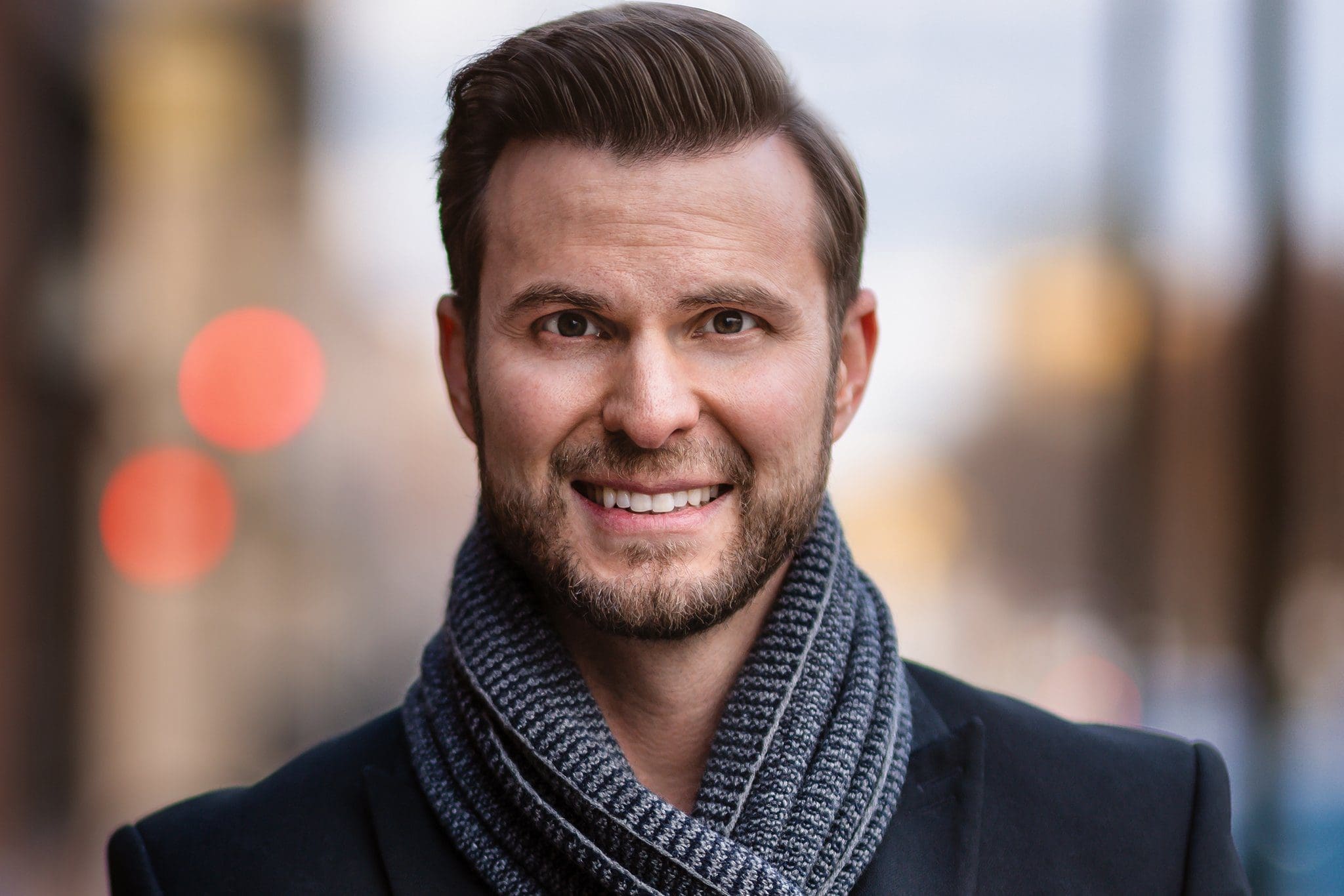 This type of headshot is taken outside of a studio setting. It can be indoors, outdoors, at the office or just somewhere you really enjoy. A good environmental headshot doesn't allow for you to be lost in the environment you choose to shoot in. This type of headshot is often more casual than a studio shoot. This is the perfect type to choose if you're looking to express the more laid-back side of yourself.
Headshot Preparation Checklist
So far, you've chosen your photographer, picked the style of headshot you're after and have set a time to shoot. Now you're wondering what to do next. The process isn't over once you've booked your headshot; now's the time for you to get prepared. Feel ready for your shoot by getting these aspects ready before you head out.
Clothing Choices
The clothing you pick for your shoot should reflect your personality as well as the personality of the brand you represent. Here are a few tips for selecting what to wear: 
Solid 

colours

 are usually a better choice than patterns in photos. However, if you are choosing a pattern, stay away from anything bold or distracting.

 

If you're going to be shooting on a white background, wear something that will contrast If shooting on a dark background, wear something bright.

 

Bring a few clothing changes clothes to the shoot. Ideally, bring clothing that is fitted, but loose enough to allow you to move freely! 

 

It's immensely time-consuming to Photoshop wrinkles out of clothing, your photographer may not even do it because of this. Save yourself the headache by ironing and pressing 

all 

your clothes before your shoot. 

 

A lint roller would also be a good idea to bring along to deal with any fluff or hair you 

unintentionally

 pick up.

 
Styling Your Hair
Your hair is attached to your personality and a big part of your first impression. The tips below will help you nail your signature look: 
Take a hairbrush with you plus some hair spray to deal with any cowlicks or fly-aways. Bringing product/hair gel is also a good option for styling on the fly as well.

 

Going in to get your hair styled at a hair salon before your shoot is a great choice if you really want to get a specific style done right. 

 

If you choose to do your own hair, stick with a style you know how to do. The more tamed your hair is, the cleaner your headshot will look.

 
Tips for Touching Up With Makeup
Understand that it's easy for the photographer to take out anything that isn't permanent. Natural skin is significantly easier to edit than too much makeup, so start there first, then work on covering up any blemishes.

 

Feel free to add more makeup as you progress through the shoot. Wait to try eyeshadow and darker shades of lipstick until later in the shoot.

 

Avoid using matte 

styles

of makeup. Their properties tend to dry out the skin.

 

In the event your skin feels dry, bring your own moisturizer and lip balm. It's also a good idea to bring your own makeup in case you need slight adjustments.

 

Brush your lips with your toothbrush the evening before your shoot to remove any lingering dead skin. Lightly exfoliating the face and body can also be beneficial.

 

Avoid intense beauty regimens leading up to your photoshoot, things like tanning or peels could make your skin look irritated.

 

Shave off any hair you don't want 

showing

up in your photos a couple of days ahead of your shoot date.

 

For men, not only should you shave right before you head off to your shoot, but you should also clean up any upper or lower lip hair. Don't forget to use aftershave after shaving to help with razor burn.

 

Photoshoots are not known to be cold, in fact, the opposite is usually true. Grab some towels or sweat/oil absorbing sheets to deal with studio lights. These can be bought at nearly any store that sells makeup or face products.

 

Pick up some eye drops to keep your eyes

moisturized, and

 leave the 

coloured

 contact lenses at home. They'll only end up looking unnatural.

 

If you have the budget for it, a makeup artist can help you with all the aforementioned prep work.

 
Practicing for the Shoot
Practice, practice, practice. Everyone has a good side, find yours by looking in a mirror before your shoot.

 

If either of your eyes appears smaller than the other, the smaller eye should be closer to the camera. This will help balance out the size difference in the final pictures.

 

What sort of expressions do you think you do well? Do you smolder better or have a great smile you want to show off? Good photographers will be able to identify and help you get the best shots, but knowing what you like helps them take better photos as well.

 

While You're Doing the Shoot
Music can ease some tension you feel during the shoot. Let the photographer know what you like so you can relax to your

favourite

 beats.

 

Follow the photographer's direction. 

More often than not

we will ask you to move your face in ways that seem silly. While it may feel weird in the moment, the photographer's lens sees things differently than your eyes do, so trust your photographer and just go with it.

 

Let go and try to enjoy yourself during the shoot. We've seen it all so no matter how shy you are, remember we're not here to judge, just the opposite.

 

Avoid forcing your smile. Forced smiles tend to look unnatural and just hurt your cheeks after.

 

Try to leave

some

space between your teeth when smiling. Just enough room for your pinky to fit in-between–this will make it appear more genuine.

 

Don't be afraid to ask the photographer for a minute while to stop and gather your thoughts. Maybe take this as a chance to review the shots and ensure you're getting the style you had in mind.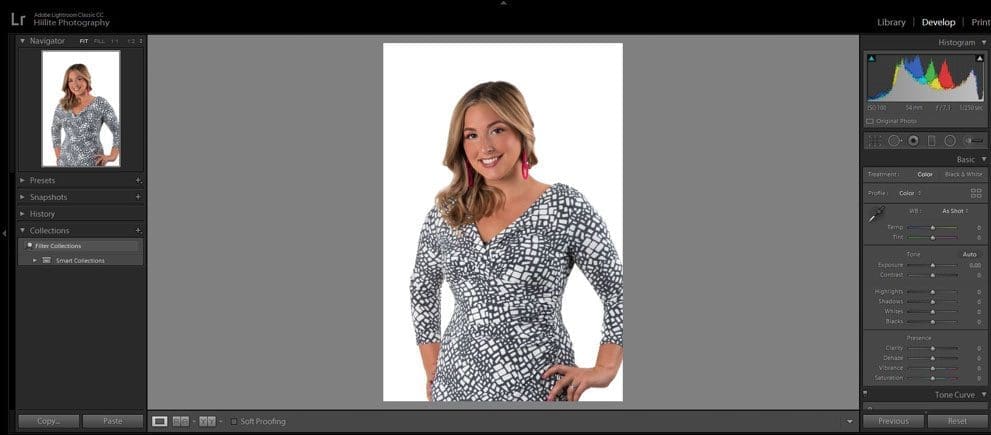 What Happens After Your Shoot
Great work! You're almost done. After shooting, it's important to go over some final notes with your photographer. Just like you had to choose a shooting style, you now need to communicate how you'd like each of your pictures edited. Here are some things worth discussing: 
How much photoshop is too much? Are there things you would like taken out? Some clients want everything to be gone (moles, scars, wrinkles, etc). This can give you a very polished but somewhat unnatural look, so again, refer to your original goal when making photoshop requests.

 

Take a good look at your selected photos and look for things you could live without. This is your shoot and time after all, ask for the results you want.

 

Please let us know before we start editing if you don't want any alterations done. If we don't know what you want, we'll do our best to take out anything that isn't flattering while leaving the rest. Acne, redness, or other blemishes might be there for your headshot 

tomorrow, but

 can be easily photoshopped out to show off your best self without changing the overall image or postponing the photoshoot. If there are major edits you'd like performed understand that it may cost extra.

 

As photographers, we spend more time behind the computer editing than we do 

actually taking

 photos. This is important to note when requesting a turn-around date to deliver your photos by. While some edits can be done on the same day, shoots with 

a large number of

 photos, or photos with significant edit requests, will take much more time to complete. 

 
Hopefully this info has been helpful to you and will make your next photoshoot go smoothly and stress-free. If you have any questions, feel free to comment below or email me at [email protected] 
William Walczak
Kelowna Commercial Photographer
(866) 424-9153